Why is buying property in Fort Lauderdale and South Florida such a good investment?

With a population growing rapidly
and no more land on which to build,
real estate values can only go up.

See a comprehensive analysis of the growth potential for property prices in Fort Lauderdale and Broward County
Click Here
It's THE OCEAN!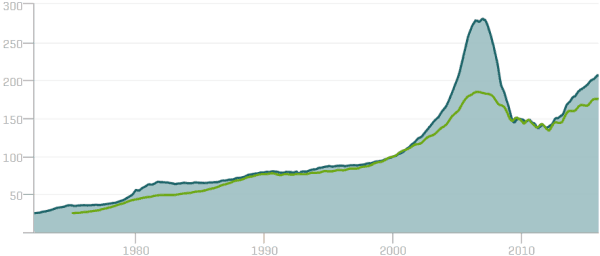 Standard & Poor's / Case-Shiller Home Price Index
South Florida & Fort Lauderdale versus U.S. Average
As long as we've got the Atlantic Ocean and the Gulfstream,
palm tress gently swaying in tropical Trade Winds off a turquoise sea,
and heaters we use two weeks of the year

Primo Real Estate along the Coast will always be in high demand
You never have to shovel sunshine out of your driveway.
Buy now or forever hold your "piece"
(of Cleveland, Newark or Detroit)
Fort Lauderdale and South Florida
is a unique and dynamic Real Estate Market.
Fortunes are made here.
Get yourself a Realtor who knows it, understands it.

Me, for instance.

Accept no substitutes. Or don't cry to me, Argentina.

Every dollar you spend, every dollar you hope to make
literally depends upon it.
Jim Esposito
954-785-8558 Office
954-336-3776 Mobile
Mobile Users
Call Me
Fort Lauderdale Beach Property
1500 East Las Olas Boulevard
Fort Lauderdale
,
FL
33301
954-336-3776
URL of Map