Chances Ft. Lauderdale Real Estate Declines —
Low, Low, LOW...
Every time one of these national reports come out the first thing everybody asks is "What about Fort Lauderdale? What about Florida?
As a result, figured we'd focus on the Florida numbers real quick.
Overall the chances of home prices declining in the state of Florida is ranked "Minimal." According to this report there is only an 8% chance property values might decline in the Sunshine State over the next two years.
Drilling down ever further, the chances home prices might decline in the Fort Lauderdale Metro Area is rated at 5%, obviously less than the statewide number.
What is interesting, however, is comparing that number to other Metros around Fort Lauderdale and throughout the state.
Miami and Miami Beach is actually at the top of the list of this report, with a 17% chance home values might decline as it works through a backlog of new Condos coming onto the market and supply and demand become more balanced.
Second on the list is West Palm Beach, Delray and Boca Raton, with a 12% chance property values might decline.
This report also stipulates what it considers the best real estate markets for Buyers, and a five cities around Florida and ranked in the Top 15: Port St. Lucie at 2; Cape Coral and Fort Myers at 7; West Palm, Delray and Boca at 8; Miami, Miami Beach and Kendall at 10; and Naples, Marco Island at 15.
You'll notice you don't see Fort Lauderdale on that list.
If you'd like to read a detailed analysis I did a couple years ago concerning the effect the continued population growth in Fort Lauderdale and Broward County is likely to have on our property values, click link below:
The likelihood of home price declines across the United States over the next two years remains unusually low at only 4 percent, according to the latest Arch MI Risk Index statistical model results reported in the Spring 2017 edition of The Housing and Mortgage Market Review (HaMMRSM) published by Arch Mortgage Insurance Company ("Arch MI"). This is down from an average, across all states and large cities, from 5% a year ago and 8% two years ago. Overall, risk was stable this quarter, with minor changes in the riskiest regions, which predominantly remain in the coal-, oil- or gas-producing areas. No state had greater than a 50% chance of home price declines, suggesting home price growth is likely and will be widely shared.
"The vast majority of housing markets across the nation remain healthy and are projected to stay that way through 2018," said Dr. Ralph G. DeFranco, Global Chief Economist, Mortgage Services of Arch Capital Services Inc. "Looking back at 2016, home prices grew 6% and rose in all 50 states. This year, conditions are in place for home prices to grow faster than incomes as a result of a tightening job market, still relatively low interest rates, tight supply and an overall shortage of housing."
The HaMMR report, released today by Arch MI, a leading provider of private mortgage insurance and wholly owned subsidiary of Arch Capital Group Ltd., presents the state- and metro-level Arch MI Risk Index model results analyzing the likelihood that home prices will be lower in two years, based on recent economic and housing market data. The report is posted on archmi.com/hammr.
The Spring 2017 edition also features a special report on Millenials' mobility patterns and "Best Cities for Sellers and Buyers." The latter is based on data from the Months' Supply of Homes for Sales, which is the number of homes currently listed for sale divided by the number of homes sold last month. Nationwide, there are a...
Jim Esposito
954-785-8558 Office
954-336-3776 Mobile
Mobile Users
Call Me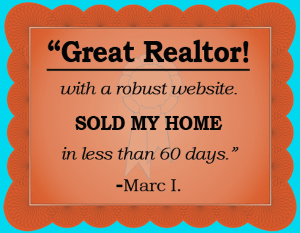 5 Star Rated Realtor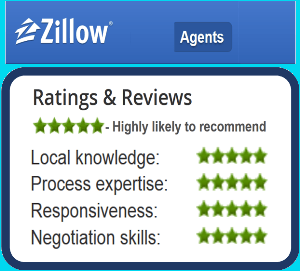 Internet Marketing Expert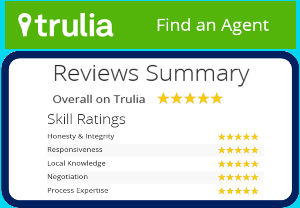 Click This Button to See
What Clients Say
About Jim Esposito
LIST YOUR HOME
with
The Best Realtor in Ft. Lauderdale
Click The Button Below to Receive a Complimentary
Property Evaluation
Of the Market Value of Your Home!
Before You List
You Should Read
10 Tips to Increase Your Home Value
Real Estate Pros Share Valuable Insights How To Get The Most for Your Home
Click Here
Ft Lauderdale Home Value
ANALYSIS & PROJECTIONS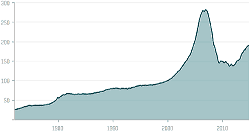 Click Here
A Comprehensive and Intelligent Consideration of What's Ahead For The Local Real Estate Market
FREE MLS ACCOUNT
Save Listings
Saved Searches
Email Alerts & Updates
Client Log In
Registration Required
Most Recent Real Estate Statisics
Fort Lauderdale, Broward County, South Florida, Statewide & Beyond
Just The Facts
Latest Statistics
Home Buyer Assistance
Programs Offered
by Broward County
& The State of Florida
Make It More Affordable
to Buy A House
Find Out More!
Homebuyer Programs
Sitio en Español
Site en Français
Site em Português
Seite auf Deutsch