Vacation Rental Financial Projections, Revnue, Expenses and Return
Scenario #4
$60,000 a year in (Estimated) Net Income
And a Rapidly Appreciating Property
3-Bedroom Single Family Pool Home
Excellent NE Fort Lauderdale Location
No Repairs or Remodel Required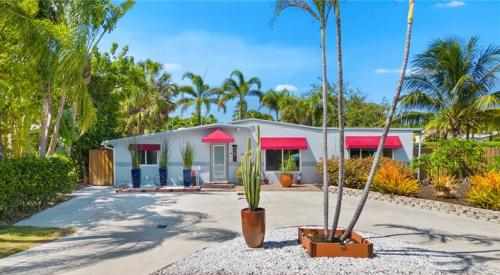 We've put together some "Ball Park" Scenarios using sample Properties, consulting with Rene and Matty from iTrip Fort Lauderdale about projected rent and occupancy. Hopefully, these will assist you in getting a handle on the numbers.
Please be aware these are ball park estimates based upon our "best guess" professional opinion, may not necessarily be based upon the "Industry Standard" 60% average annual rental rate, but what we estimate, which will differ from property to property. In addition, there is no way of knowing exactly what any projected property might require in repairs, renovation or design to maximize your investment. We will assist you, getting the best numbers possible through your due diligence period, however, the actual projections for any specific property will be up to you to determine.
The first numbers are fairly agressive. South Florida and Broward County are a high demand locale. Nicely decorated, with a pool, close to the beach, in the prestigious Northeast Fort Lauderdale neighborhood of Coral Ridge we feel this property could be rented more than average, 45-47 weeks of the year.
Below those Agressive numbers, you will see a more conservative projection.
Estimated Income Property Financials
| | |
| --- | --- |
| Estimated Furnish & Outfit | 30,000 |
Estimated Gross

(Estimated 37 Weeks @ 3,195 per)

118,215
| | |
| --- | --- |
| iTrip Management Fee (25%) | 29,553 |
Estimated Property Expenses
| | |
| --- | --- |
| Property Taxes | 16,322 |
| Insurance (Estimated) | 7,000 |
| Pool | 3,000 |
| Landscaping | 1,200 |
| Electric (Est. 500 per month) | 6,000 |
| Water (Est. 120 per month) | 1,440 |
| | |
| --- | --- |
| Estimated Expenses | 28,482 |
Estimated Cash on Cash Return
Projections above are for Cash Deal. Obviously. We don't know what down payment you plan to post, what your interest rate may be. Depends upon the loan you might qualify for. For an investment property you might be required to put at least 30% Down. In this example that would be $264,000. An Interest Rate of 6% on the balance of $616,000 adds up to $36,960 in annual Debt Service, lowers the estimated NOI to $23,220 per annum. An estimated "Cash on Cash Return" of 7.9%. Of course, the mortgage payments will amortize, build equity, as the property appreciates.
Down Payment

(30% of $880,000)

264,000
| | |
| --- | --- |
| Estimated Furnish & Outfit | 30,000 |
| | |
| --- | --- |
| Estimated Expenses | 28,482 |
Debt Service

(6.0% Interest on $616,000)

36,960
Don't Forget to Add In Property Appreciation
In 2021 Average Sale Price for a SFR in Fort Lauderdale
went up 36.2%
Median Price increased 20%
And 19% in 2020
S&P Dow Jones Home Price Index
South Florida

South Florida (Red) versus United States (Blue) from 1988 thru 2022
Shaded areas indicate U.S. recessions
See 2021 (and 2020) Year-End
Real Estate Reports
for Fort Lauderdale, Broward County & The State
from Florida Association of Realtors
Fine Print
This is a "Sample" Scenario. How much you can actually get in rent for any property will depend upon the location, the features (pool, hot tub, waterfront, etc.) and the condition of the property, and can only be estimated at this point. There are a number of resources you can utilize to determine your own estimates, and we suggest you do so before entering into any contract.
In addition, there is no way of knowing exactly what any projected property might require in repairs, renovation or design to maximize your investment. The ulltimate decision of how much money to put into any particular property is up to you, of course, but that may affect how much rent you can receive.
The "Tourist Taxes" for the State of Florida (6%), Broward County (6%), and the Tourist (1%) are not included in these numbers because they are collected by the Booking Website when the property is Booked. As part of their services, iTrip pays these taxes to the appropriate entity.
Everything You Always Wanted to Know About
Investing in (Owning & Renting Out)
Short Term Vacation Rentals in Fort Lauderdale
But Didn't Know Who to Ask
See "Sample Scenario" Properties
Outlining Projected Expenses, Revnues and Returns
Would You Like to Invest in Vacation Rentals?
Get Answers to These FAQs
Jim Esposito
Fort Lauderdale Foreclosure Real Estate Agent
954-336-3776
Mobile Users
Call Me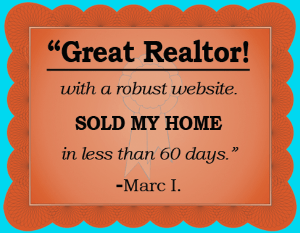 5 Star Rated Realtor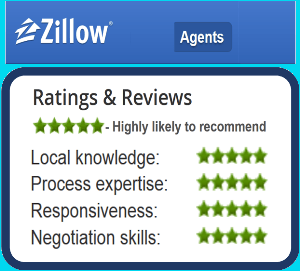 Internet Marketing Expert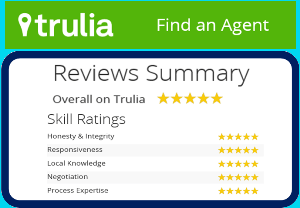 Click This Button to See
What Clients Say
About Jim Esposito
LIST YOUR HOME
with
The Best Realtor in Ft. Lauderdale
Click The Button Below to Receive a Complimentary
Property Evaluation
Of the Market Value of Your Home!
Before You List
You Should Read
10 Tips to Increase Your Home Value
Real Estate Pros Share Valuable Insights How To Get The Most for Your Home
Click Here
Ft Lauderdale Home Value
ANALYSIS & PROJECTIONS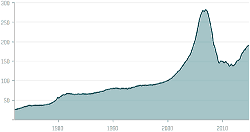 Click Here
A Comprehensive and Intelligent Consideration of What's Ahead For The Local Real Estate Market
FREE MLS ACCOUNT
Save Listings
Saved Searches
Email Alerts & Updates
Client Log In
Registration Required
Most Recent Real Estate Statisics
Fort Lauderdale, Broward County, South Florida, Statewide & Beyond
Just The Facts
Latest Statistics
Home Buyer Assistance
Programs Offered
by Broward County
& The State of Florida
Make It More Affordable
to Buy A House
Find Out More!
Homebuyer Programs
Sitio en Español
Site en Français
Site em Português
Seite auf Deutsch
CEOs & Founders
of
For Sale By Owner
Buy Owner
Craigslist
List THEIR Homes
with
Realtors!
Read About It Here
Like – I Know What I Say, But Now We're Talking
MY MONEY!